Permanently available Cloud Architecture
The Veolys application is hosted on a dedicated cloud architecture. This brings a number of advantages such as permanent availability, redundancy of technical components (processor, RAM, hard disk and power supply) and allows a greater flexibility in terms of configuration and modification. The modification of parameters such as processor power, memory allocation and space of disk is made instantaneously and most critically, without interruption of service.
The Security of a Dedicated Virtual machine
As part of a cloud architecture, Véolys services have a fully dedicated virtual machine. Application and data storage provided in a single tenancy architectire and are therefore not mixed with services from other customers. This dedicated, single tenancy architecture provides a guarantee of security in terms of accessibility from a third party application. Indeed, any security flaw from a third-party application does not affect the VEOLYS application and data.
The stability of geographically locALISED SERVERS
The servers in our cloud architecture are located in one place at the Telecity Group data center. This datacenter is classified as Tier IV which represents the highest level of security in terms of support infrastructure redundancy.
The Telecity Group's data center notably comprises:
Access control via badges and iris scanning, HD Video surveillance, Motion detection capabilities, Emergency electrical failover systems, Fire protection structures and Prevention against natural disasters.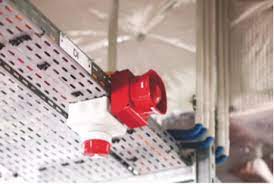 more details here (Document in French)
Permanent backup to another cloud architecture
In the event of an incident with the hosting environment, our application, which makes a daily data backup, will be restored to a new version in another secured third party data center (III).
Monitoring 24/24
The application is monitored 24/7 in case of hardware failure.